April 29, 2021
Want to Chat With Us?
While you're navigating around BOSS Logics Live, it's probable that you'll have a few questions about how specific features or how the platform works. That's why we've incorporated the Chat Now function to help guide you through the platform.
In the top right corner of every page on the platform, you'll see a question mark icon. Click this icon and select Chat Now. If you're looking for help with a specific feature, we recommend reading through our FAQs which are sorted by topic. If you don't see the topic you're looking for, try typing it in the search bar — all questions related to your topic will populate the screen.
If you have a more specific question that can't be answered through the FAQs, feel free to send us a message —  we'd love to hear from you. Click on the Inbox button to start live chatting with a member from our team. We'll get back to you as soon as we can and work with you to resolve any questions or issues you might have.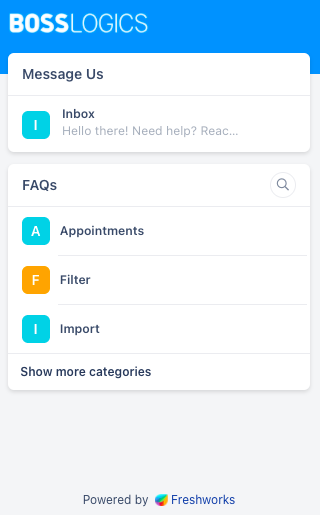 " alt="Five Ways To Save Time At Work">
" alt="10 Things You Didn't Know About BOSS Logics">
" alt="Critical Thinking Skills">